DEI Programs Create Business Impact, Despite Headwinds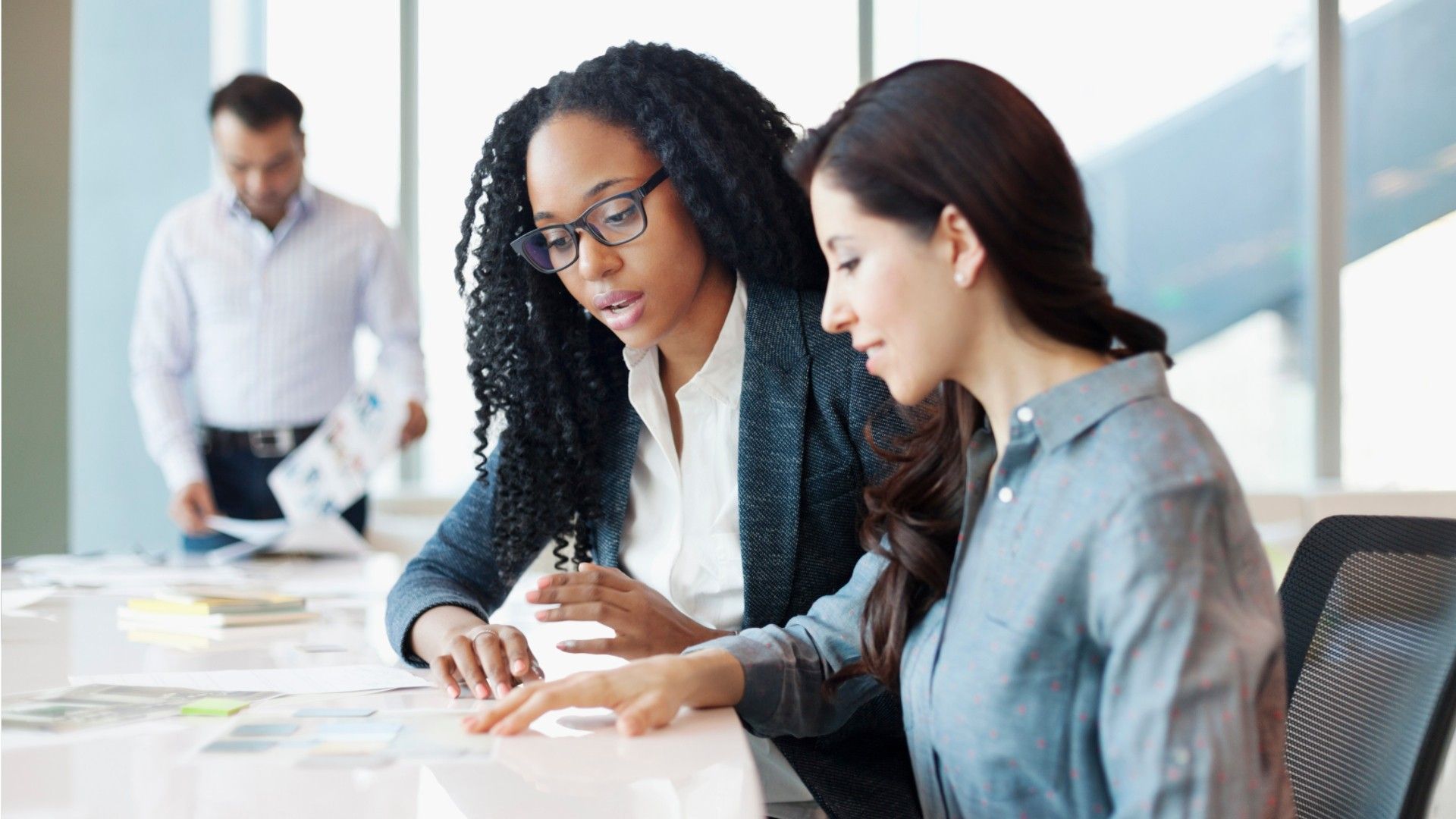 At a time when Diversity, Equity, and Inclusion initiatives are facing scrutiny and pushback, companies and leaders would be wise to stay the course and, if possible, double down on their efforts.
Why is it business critical for companies to continue to enact programs supporting employees including 2SLGBTQIA++, women, parents, caregivers, and people at mid-career, and late-career?
Company culture, expense, and innovation are just a few big reasons. With continued tightness in the labor market, any loss of employees or top talent poses hiring and training costs that impact the budget. Employee morale and maintaining competitive advantage go hand-in-hand, helping drive innovation, marketing efforts, and company brand consistency to reach diverse clients.
Leaders who focus on supporting all generation segments and genders cultivate cognitive diversity, which helps teams create and scale digital projects successfully. It's as simple as treating people as human beings who need to feel respected, valued, welcomed, and heard to perform at their greatest potential. While even Zoom is calling its workers back to the office post COVID, remote and hybrid work have become treasured benefits across all employee segments.
Nurturing Diversity, Equity, Inclusion, and Belonging drive employee satisfaction and enhance company culture. Consider, for example, a Jersey City-based global healthcare company with a portfolio of therapies and products in women's health. Building a diverse, entry-level talent pipeline, supporting women's leadership initiatives and gender parity goals are just a few of the key programs that express how this company prioritizes DEI&B. Their benefits package features 12-week gender-neutral paid leave for birth, adoptive, and surrogate parents and coverage for transgender-related services and procedures.
This company's industry-leading programs have yielded high marks, internally and externally, where ninety percent of employees say they feel diversity is valued and 86% said they could be their authentic selves, according to a 2022 survey. External recognition for their DEI efforts includes Best Company Compensation and Best Global Culture by Comparably, as well as Newsweek Most Responsible Businesses.
Companies with mature DEI programs can build global impact, such as directing strategic charitable giving to provide health services for underserved groups around the world. Our example company's environmental, social and corporate governance (ESG) mandate delivers sexual and reproductive health education, life skills, and care to adolescent and young adult women, authentically aligning to their values and company ethos.
However, some businesses may be quietly reconsidering their programs after the U.S. Supreme Court in June effectively struck down the ability of public and private universities to include affirmative action in admissions decisions. (This ruling followed a years-long surge in DEI work. A LinkedIn study found that chief diversity and inclusion officer positions grew by 168.9% from 2019 to 2022.)
Unfortunately, DEI work has now become a political target, according to The Wall Street Journal.
This recent cultural backlash can't diminish the power and value of DEI programs.
Research shows that fostering strategic DEI efforts, focusing on equity, and leading with empathy are the pillars of a supportive company culture—one where people are more highly engaged, motivated, and productive.
For example, evaluating and understanding your company's current state can help unearth inequities that may exist within your organization. The design process is a smart place to start. Evaluate your design process to see how your organization launches new products and services, policies, and practices. Does your organization consider the customer and employee experience from diverse perspectives?
Looking through a broader lens brings competitive advantage and growth to businesses.
"Differences of age, ethnicity, gender and other dimensions foster high performance," according to Gartner research. (Forbes named Gartner, a global tech research company with 19,000+ employees, based in Stamford, CT, as one of America's Best Employers for Women, 2023). Through 2022, 75% of organizations with frontline decision-making teams reflecting a diverse and inclusive culture will exceed their financial targets, recent studies show.
World Economic Forum research shows that companies with above-average diversity scores drive 45% average revenue from innovation, while companies with below-average diversity scores drive only 26%.
How women help generate better business outcomes
Gender-diverse, inclusive teams tend to outperform those that are gender-homogenous —sometimes by as much as 50%. While many industries still have a gender gap where men overwhelmingly outnumber women in the workforce, there are significant benefits to having equal gender representation on a team.
For example, women are 34% better at working out compromises and 25% better at mentoring. When comparing employee performance between nondiverse and diverse organizations, Gartner research shows a 12% diversity boost, with similar improvements in employee retention.
Great minds think differently
When companies gather employees together with different thinking styles, habits, and perspectives; that cognitive diversity offers creative and innovative advantages.
"High-performance teams are needed for project and product design, and engineering activities," says Bruce Robertson, Gartner Distinguished VP, Advisory. "And those that advocate diversity and inclusive behaviors help to scale digital initiatives."
Commit to achieving real impact
We're already seeing more focus on belonging, a key component of inclusion, in which all employees feel that they belong in workplaces supported by racial and ethnic diversity, progressive benefits packages, ERGs, and other programs. Leaders who focus on their employee population and build on these fundamentals are well-positioned to see business success.
Now is not the time to drop the DEI ball, but rather to double down and mature your DEI programs. The bar has been raised and, as DEI practitioners, the need to continue to align and integrate business strategy and DEI impact are imperative.
Failure to stay the course means companies risk missing crucial customer behaviour trends, losing touch with the dynamic competitive environment, and become unable to attract and keep the best talent. This will have a negative impact on businesses. To find out more about how your company's DEI maturity continues to play an increasingly greater role in seizing industry opportunities and being ready to face down marketplace threats, contact Your Choice Coach.