Unlock the power of your employees and stay competitive by upskilling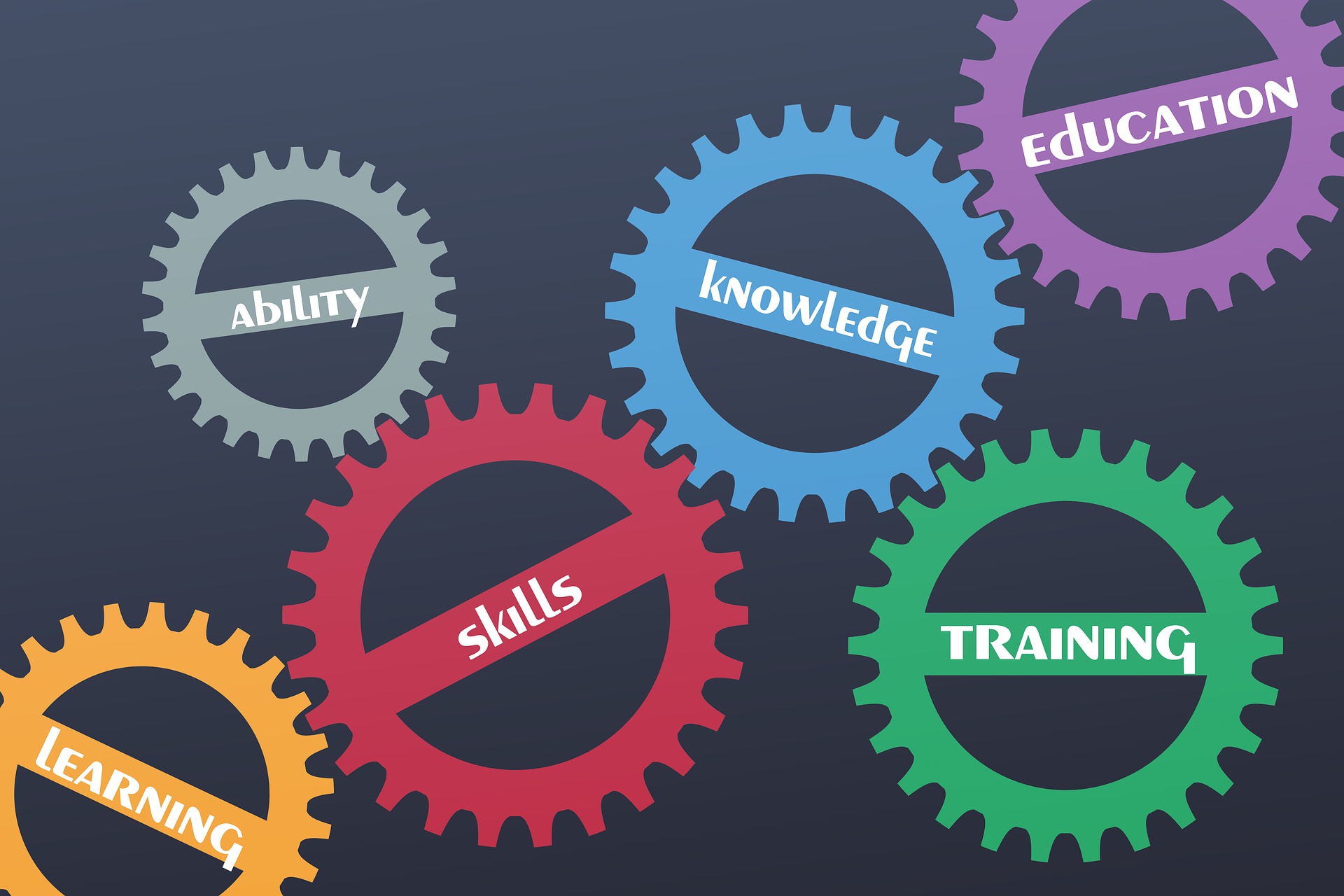 Sabrina has been working in the tech industry with her current company for three years. She was positioned to receive a new title, but there was one sticking point. While Sabrina's tech prowess was recognized as a towering strength, she did not communicate effectively with her team. Instead of speaking directly and clearly, she often gave vague answers or instructions. Team members she engaged felt a lack of transparency which caused them to suspect she had a hidden agenda
When presenting in front of senior managers, Sabrina rambled and left the audience confused, not trusting her abilities to get the job done. When it came to selling her ideas to her peers, Sabrina could not influence or motivate, gain the necessary buy-in from her team members to have them rowing in the same direction. When she became frustrated because no one understood her vision, Sabrina went over people's heads, complaining to get her way, not realizing that she was undermining relationships across the organization.
When it came to developing her team, she did not understand the value of investing time in mentoring her staff, it was "not her job." As a result, she missed out on understanding her team's strengths, and areas to develop and stretch.
Clearly, Sabrina needed to build up her communication skills. Her shortfall is a common, but fixable, challenge—one that companies are increasingly focusing on to support their employees, retain talent, and be more competitive.
Effective upskilling initiatives have the potential to help create 5.3M net new jobs globally, according to a study by PwC and the World Economic Forum. There is untold value in building skills for employees.
Core workplace skills–problem-solving, critical and creative thinking, collaboration, communication, and ethical reasoning and mindset—also happen to be transportable skills across job roles, industries, and careers, according to a recent report by Burning Glass Technologies and Project Lead the Way.
Companies with mature DEI programs can build global impact, such as directing strategic charitable giving to provide health services for underserved groups around the world. Our example company's environmental, social and corporate governance (ESG) mandate delivers sexual and reproductive health education, life skills, and care to adolescent and young adult women, authentically aligning to their values and company ethos.
Continuously developing job skills is essential for organizations and individuals to stay relevant and competitive. But while 80 percent of employers offer upskilling benefits, only 51 percent of employees use them.
Upskilling nurtures a culture of continuous learning and improvement. It enables companies to remain agile and prepare for future challenges while providing employees with growth and career advancement opportunities. Gartner identified upskilling Gen Z workers to address their soft skills gap as one of nine priorities for 2023.
Everyone's social skills eroded during the isolation brought by the COVID pandemic, but Gen Z was hit especially hard. Upskilling helps these workers build skills in negotiating, networking, communication, managing up, sideways, and down, speaking confidently in front of crowds, developing social stamina and the attentiveness needed to work long hours, and emotional intelligence; the Gartner report says.
Employees who build new skills or enhance their existing skill sets can perform their current jobs more effectively or prepare themselves for new roles within the organization. This proactive approach to workforce development is essential in an era of dynamic changes and the rapidly evolving nature of work. For upskilling to work, employers need to identify the areas to focus on, invest in their employees, possess or outsource coaching and mentoring, and create sustainable structures at each level of the organization.
There seems to be no downside to upskilling. The Burning Glass Technologies Leading the Way report found:
Demand for transportable skills outpaces that for all other skills.
Industries and career areas across the economy prize these skills.
Transportable skills are valued at every stage of a career.
Transportable skills serve as a hedge against automation.
When combined with technical skills and other transportable skills, demand for transportable skills climbs, especially in STEM occupations.
As customer preferences and needs evolve, it's imperative that organizations adapt. Meeting changing customer demands requires upskilling with knowledge, technologies, and soft skills to better understand and meet customer behaviour dynamics. Ensuring a pipeline of leaders for the future is critical for the organization's success. So, companies must develop leaders who can communicate, delegate, handle stress, and make sound decisions.
In Sabrina's case, the company engaged Your Choice Coach in a six-month Emotional Intelligence coaching program. The program focused on stress management, impulse control, emotional expression, and decision-making. We also supplemented with on-demand soft skills training like communication effectiveness, influencing and motivating others, and strategies to identify how Sabrina could mentor and coach teams.
After much practice to improve Sabrina's self-awareness, her peers noticed a shift. Rather than blowing up and shutting down when they did not see eye to eye with her, she listened to their concerns, communicated her desires, and attempted to engage and work with them. Her direct reports scheduled regular weekly check-in meetings to discuss projects and their own professional development.
Her presentations to senior leaders were clear and provided an opportunity for increased engagement and idea exchange. Sabrina's emerging soft skills strengths complemented her tech prowess, positioning her for the next promotion. Not only that, but Sabrina's growth made her team more effective, allowing more of their voices and ideas to be heard and bringing a competitive advantage to her company. To learn more about how we can help upskill your employees, contact Your Choice Coach.