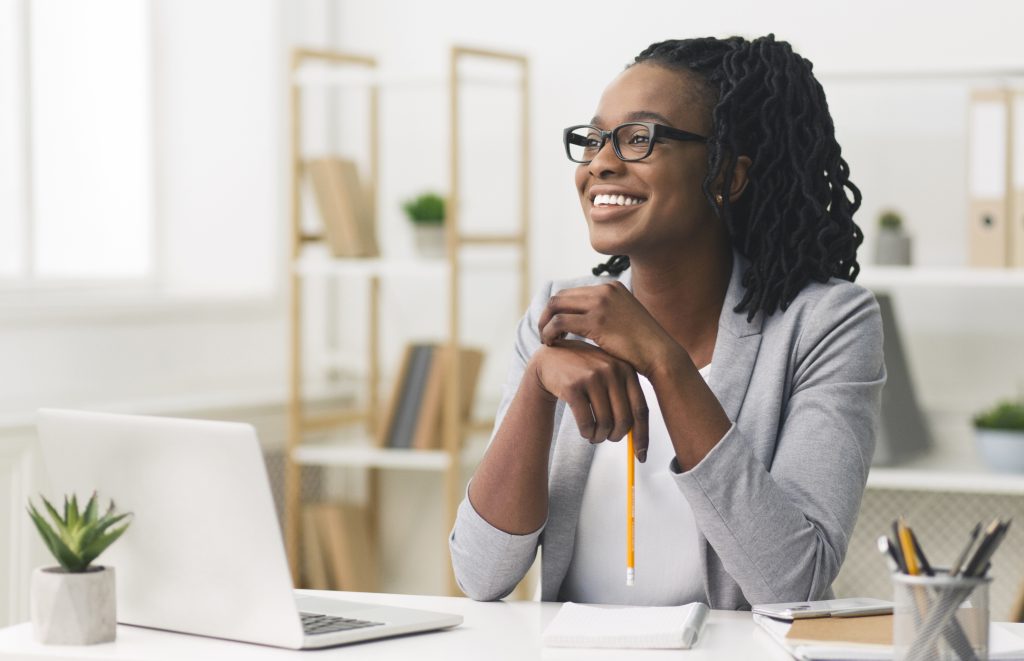 Does asking for a sale, contact, or reference make you uncomfortable?
Whether you are networking, pitching your business, or engaging someone in a conversation around your needs, it creates opportunities for you which could fundamentally change your business for the better. Defining what you want, being confident with your message, and practicing your message are three simple steps to get closer to achieving your business goals.
1. Define It
"Defining it" is really about taking the time to think about the specifics of what you want and being able to relate that to your overall business objective.
Be specific and focused. Before you can even approach someone for "the ask," the first thing to do is define what you really want. Spell it out for yourself. Say it aloud. Let the universe know your focus. Whether you are asking for a contact, attendance for an event, or information to help further your business, be clear, focused, and strategic.
When defining what you want, think about your business objective. If your "ask" and your objective are out of sync, your audience will not understand the connection. It is important to visualize the connection. If it does not make sense to you, do not waste your time.
2. Be Confident
Do the research. Have an out-of-the-box idea for a promotion. If you desire a new project or assignment, do your due diligence to ensure you can deliver. Check the news, read press releases, and look at the market trends to understand the business dynamics. Know your stuff.
If you know your stuff, but are unsure how to approach someone you perceive to be of a higher status than yourself, don't get flustered or become too talkative. Don't let your nerves get the better of you. Trust yourself, know your worth, and go for it. You have nothing to lose, but so much to gain, so take the risk and make "the ask".
3. Practice, Practice, Practice
You know what you want and you have done the research to gain a better understanding of what the customer wants. Next, practice your message. Write out your script, read it aloud, and role-play it if need be. Perfecting your message enables you to create a framework. Practice your message with one of your strategic partners, mentors, or advisors. This dry run will help you train them to focus on you and your needs. Clear communication helps these people tune in and start listening for your needs, which will benefit you. If you are an entrepreneur, train your audience. Use straightforward, definitive language to help them understand what you do and how you can help them. Be consistent and deliberate with your message.
Be prepared, focused, and strategic. Know your audience and have a clear message. Ask for a meeting and show how you can help them.
Published on Huffington Post