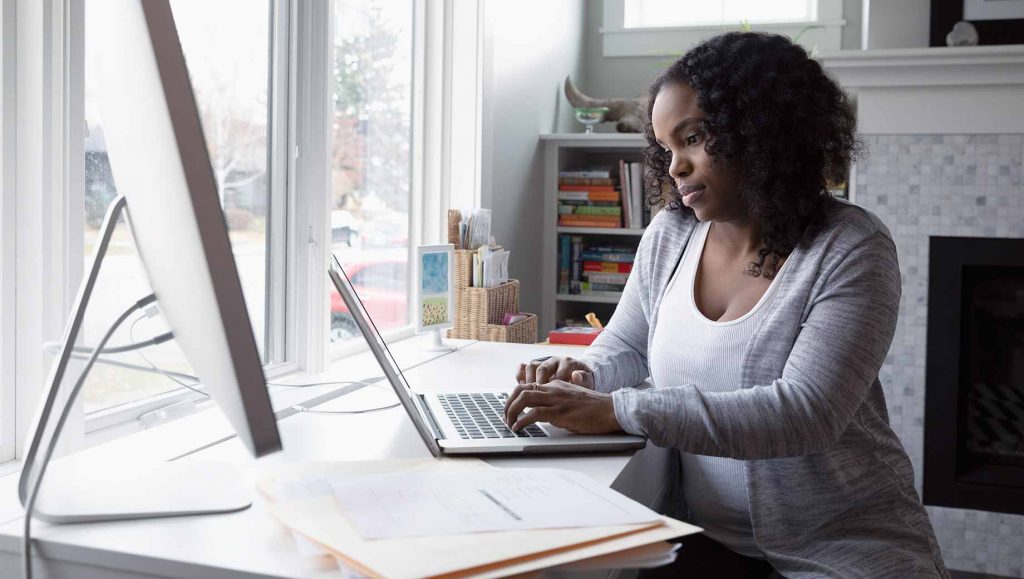 As we all continue social distancing and acclimate with remote work, it is important to ensure that your teams are feeling valued, heard, and respected.  It is critical to create  a safe space for your teams to express themselves so that leadership teams can gain insights into what is or is not working.  It also allows teams to gain increased flexibility to evolve and enhance their remote working plan.  Keeping your remote teams engaged, motivated, and included are essential when confronted with change.  Here are three things you can do to keep your remote teams engaged.
Reflect on your leadership style. Does your leadership style lean towards being inclusive, micromanaging, laissez-faire, or a combination?  Your remote teams are taking cues from you as their leader.  They want to know that you trust them to get the job done and they have a sense of autonomy in their work. Your behaviors and communication can undermine that trust and sense of autonomy.  Work and life are blurred in this environment. Setting boundaries and having flexibility in how they work to get the job done are small things that can  help to  keep your team motivated.
Keep your teams engaged with daily connections. It is not simply about frequency but rather selective, quality connections. Chats are one way to ensure the voices of everyone including  introverts are heard.  Video calls with an open camera can also help to create an environment of trust, sharing of mutual goals, and a place to have fun. Spotlight shares, where the team takes a few minutes for members to share experiences, are fun ways people can show their personalities and connect more with their team. Working remotely may not be for everyone. Taking a pulse of your team's comfort with remote work can inform you as to what additional resources and support may be needed and the best approach to offer each member. Remote working can be stressful so supporting your teams with professional development training, virtual team bonding activities, and reminders for them to get in tune with their health and wellness are also important.  We are naturally social beings.  Connections helps your teams feel less isolated while working.  
Psychological safety can impact your team's productivity. You want to ensure people feel safe in their working environment. This means that your team can feel confident in performing their work and provide input without fear of negative consequences. Co-creating mutual work expectations and realistic goals shows that you not only value and respect your team, but also provides guidance on how to work with them moving forward. People want feedback and to be recognized. Regular communications that provide concrete and clear feedback helps to support your team's growth.
Managing change is complex.  As you navigate working with your remote teams, find creative ways to keep your team engaged, motivated, and productive. Being aware of your emotional intelligence provides an opportunity for leaders to step outside of themselves to gain a better understanding of what others may value, how they are motivated, and what is needed to keep them engaged. Creating an environment where people can be themselves, provide value, and have fun while working are key. Working remotely can be a means to break down silos across time zones and geographies.  It is also an opportunity to find new ways to connect people across your organization. 
Simone Sloan is the founder of Your Choice Coach, which applies expertise in business strategy, executive coaching, and emotional intelligence to help organizations align activities with strategy and become more human to realize results.