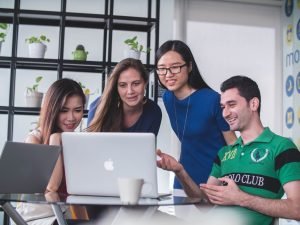 Constant marketplace changes are often difficult to manage. When business owners' heads are buried in day-to-day pursuits, they tend to miss trends and market clues.
As a result, the unexpected can take business owners out of their game. A proactive business owner remains relevant, competitive, and able to see opportunities in turbulent times. Concurrent reflection and research can reveal the value of change and its impact on the business. The business owner must be flexible, agile, and consider proactive responses to work outside the box and remain strong.
When you spot trends, are you willing to take the risks necessary to propel your business and your employees? Here are three ways to unlock the potential of your team in the face of change, to better identify and understand the market.
Read full article by Simone Sloan.